Recommending a good book is a great way to share something you love with someone else. If you're looking for book recommendations, here's a few that you might enjoy.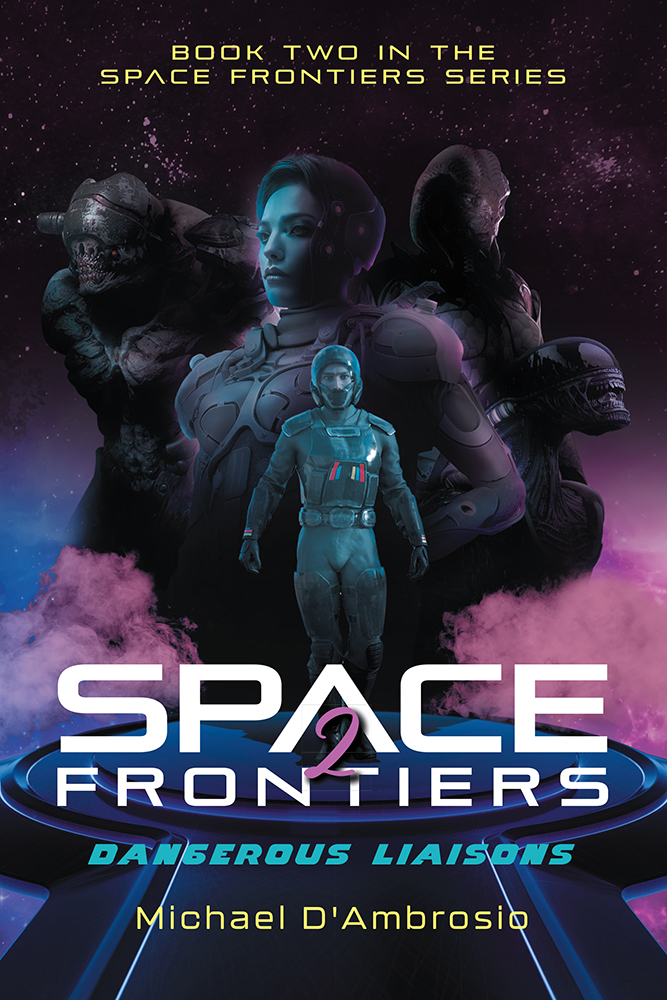 Will Saris and Shanna, his love, become the king and queen of the planet Yord, ruling over a hodge-podge of races, including their own. They use their royalty for diplomatic protection while taking on the enemies of their new alliance. The war with the alien alliance escalates with advanced weaponry and the loss of several close friends, leading Will to develop a mean streak while maturing with age. The list of enemies seeking to kill the royal couple continues to grow as Will must adapt his strategies to handle the cabal of tyrants seeking to control the galaxy.
Michael is a lifelong resident of the Philadelphia area and can be found at conventions around the country. Dangerous Liaisons is the second of four novels in the Space Frontiers. Michael's goal is to see one of his stories as a motion picture project. Information on Michael's latest projects and appearances can be found on his website at www.fracturedtime.com.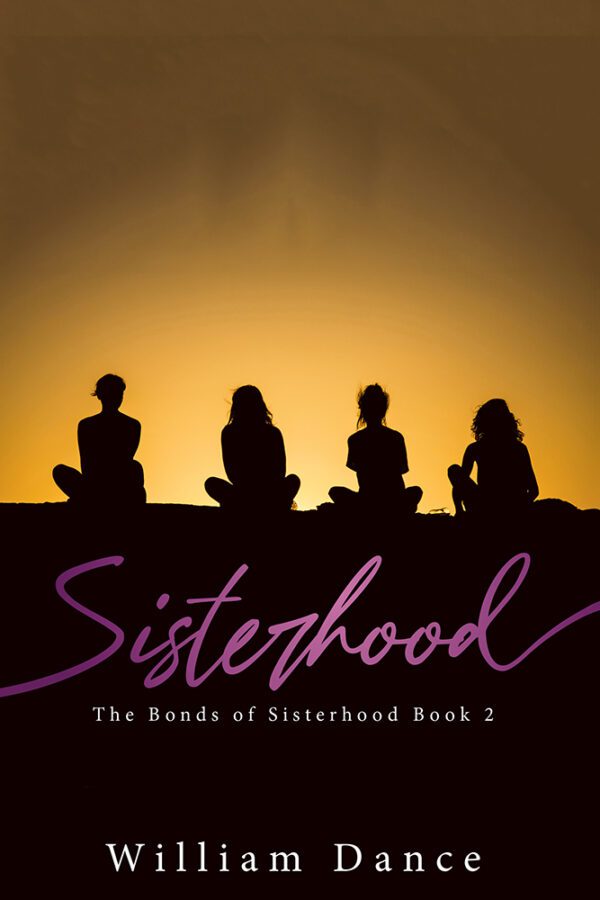 When we last checked in on Cashmere, Tammy, Stephanie, and Char, they were living their lives as best as they could. Some of them were living a glorious life; others were living life as they thought they should be. Anyway, Cashmere, Tammy, and Stephanie set sail on their trip as planned.
This is where we pick up from. Take a gander at the pages of this book to see just how their trip turns out. Get ready to board this book and see the adventure that these girls will go on. Live their journey with them. Experience all that they will experience!
This vacation is everything that they had dreamed about for some time now. These ladies deserve to have the best time of their lives, and that's just what they intend to do.
There isn't a way to explain just what these ladies will endure this time around. Some will experience total happiness and accomplish their dreams. We will meet others with unfathomable loss and heartbreak.
What are you waiting for? Come on in and take a peek!
William Dance loves to watch the Southern California sunset while crafting creative stories. He spends most of his time spinning adventuresome tales for his reader's enjoyment. In his spare time, he has an affection for mouth-watering meals with family and friends.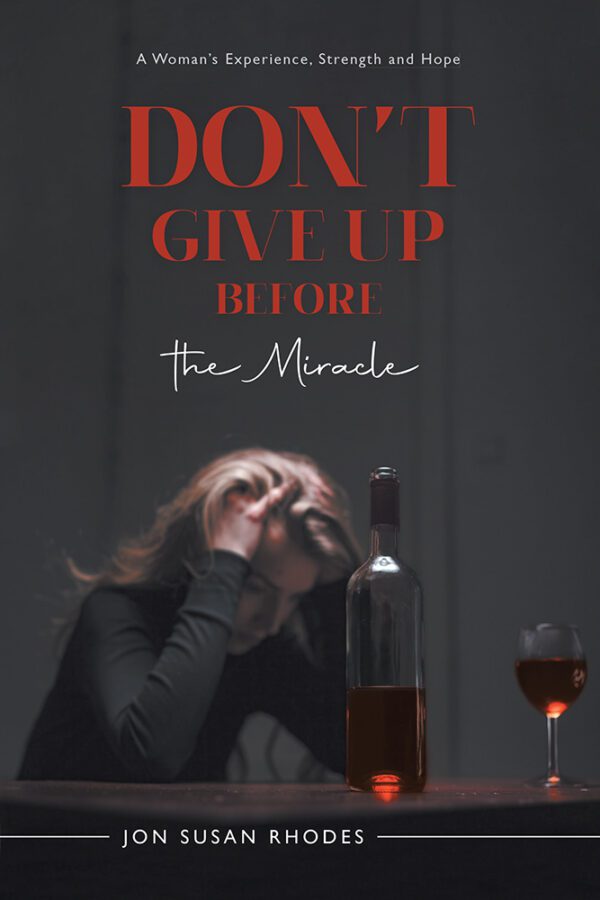 Don't Give Up Before the Miracle is the true story of Joni R.'s painful life of alcoholism and undiagnosed bipolar manic depression. It is a story filled with adventure, romance, despair, and tragedy, but it leads to hope, fulfillment, peace, and happiness. As a young flight attendant living in Manhattan's madcap world of sex and alcohol, Joni joined the wild perpetual party. Alcohol relieved her insecurities— the memories and the shame of her alcoholic parents and the totally ridiculous chaos of her childhood. A life of travel was glamorous, but it was the perfect environment for her developing alcoholism and mental illness. Its hectic pace masked the dramatic roller coaster of mood swings and manic depression, which only intensified when her mother committed suicide. During her adventures traveling the world, Joni stumbled from one disaster to another, indulging in a string of marriages and affairs, thinking they would solve her emotional turmoil. She was in and out of hospitals, both medical and psychiatric, as she fought her twin demons—alcohol and manic-depressive bipolar disorder. Doctors failed to diagnose her bipolar illness until she was in her mid-thirties. Despite a life that sometimes seemed hopeless, Joni finally managed to pull her life together in her forties. Her message to readers is that others can also accomplish that miracle; help is available in many ways, and an addict can beat the odds and live a better life.
Jon Susan Rhodes is now a found soul after surviving the tumultuous life that results from bipolar illness and alcoholism. She is happily married and travels extensively throughout the world. She and her husband live in Florida and sail to the Bahamas whenever possible.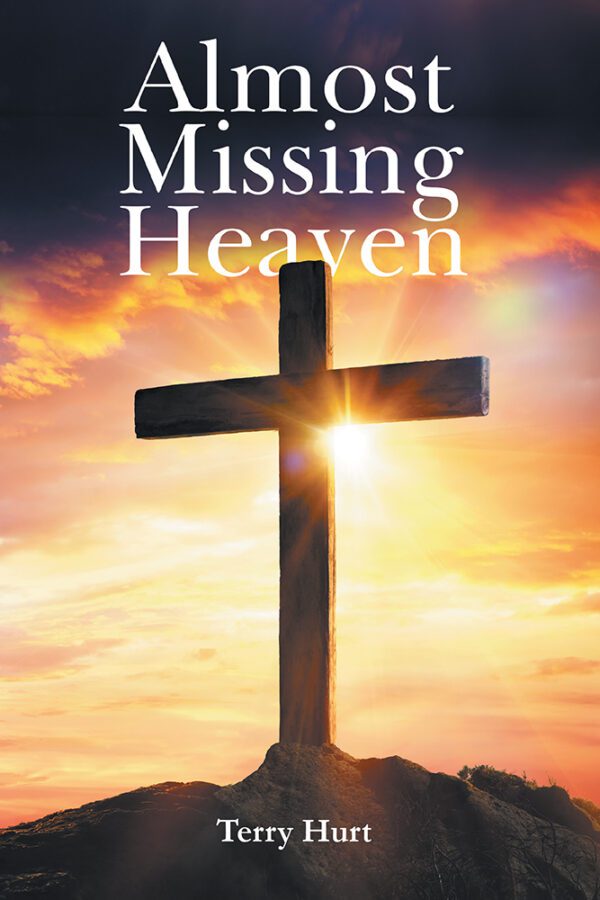 This is the genuine story of a man who came close to missing heaven one day. After reading this book, readers might wonder whether they ever walked in that man's shoes, if they've ever been on the road to missing Heaven, or if they've ever actually paused to consider that state.
Missing out on heaven would be the most terrible and unsatisfying experience a person could possibly have. People may endure several painful trials and tribulations as they travel through life, but there is a restorative process. If, on the other hand, anyone misses paradise and ends up in hell, they will be trapped there for all eternity with no possibility of escape or anybody to assist them to get out of that horrible place.
This is the story of how he was duped by Satan and how God intervened to save him from going to hell. It's a narrative about family, heartache, happiness, and perils. It is a story of a life lived, decisions taken, mistakes overcome, and victory at the end.
Born in Dayton, Ohio, and raised on a farm in Greenville, Ohio, about 35 miles northwest of Dayton, Terry Hurt attended a Christian church as a young lad until the age of thirteen, when he decided there was no need to go to church any longer and just quit going. At the age of 22, the Holy Spirit began to call to him, and by the age of 24, he had lived for the devil for so many years and was so deep into sin he didn't think he could be saved. However, he did answer the call of the Lord and gave the Lord a chance in his life. God has proven to him that no matter how far down into sin one might find himself, God can and will forgive sins and save one's soul, making an eternal home in Heaven for everyone who is willing.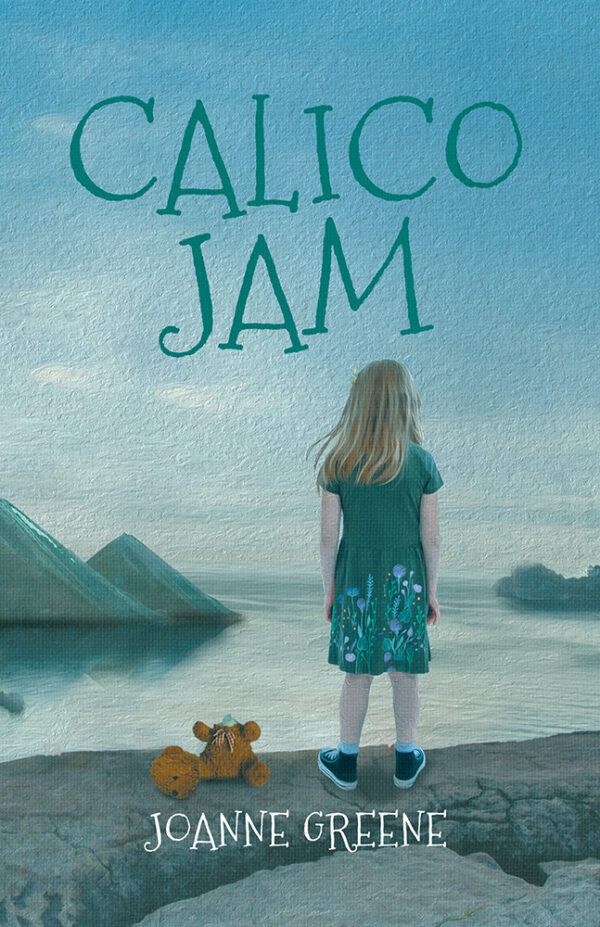 Joanna is a lonely, curious, spirited young girl who spent her young years in the tangle of a loose-knit extended family. She lived with a great-aunt and uncle who were dutiful but detached, seemingly unaware of the needs of their young charge. The dark little secrets, sorrows, and regrets were all there, claiming the energies of their obsolete generation.
Joanna was born during the Great Depression of the 1930s when children were tolerated but not taken very seriously. Her journal became her companion and comforter. As she tries to understand her part in a family tragedy that destroys her mother, she seeks solace with her grandmother, whom she calls "Nammy", a self-imposed exile from the family circle. Joanna feels exiled herself and becomes fixated on the young handicapped son of Nammy's second marriage. She relates in her journal her relationships with her great aunt's household, her increasingly absent father, and memories of her lost brother, Toby. Joanna finds an unexpected tutor in Alonzo, the remarkable husband of her grandmother, whose wisdom and humor pull her back to a safer place.
Joanna grows up, still trying to understand and still trying to go back to where she was welcomed and sheltered.
She is still wise and foolish, happy and sad, curious and afraid. Of course, her journey continues.
After raising a family and traveling extensively, the author has returned to New Jersey where she was born and raised. She and her twin sister had been writing and collaborating creatively since they were children, illustrating and compiling family histories into adulthood. Her interests include art and music, family lore and arcana, philosophy, and life-long learning. She lives with her canine companion (a border collie mix) and enjoys reading, writing, and the visits of her extensive extended family.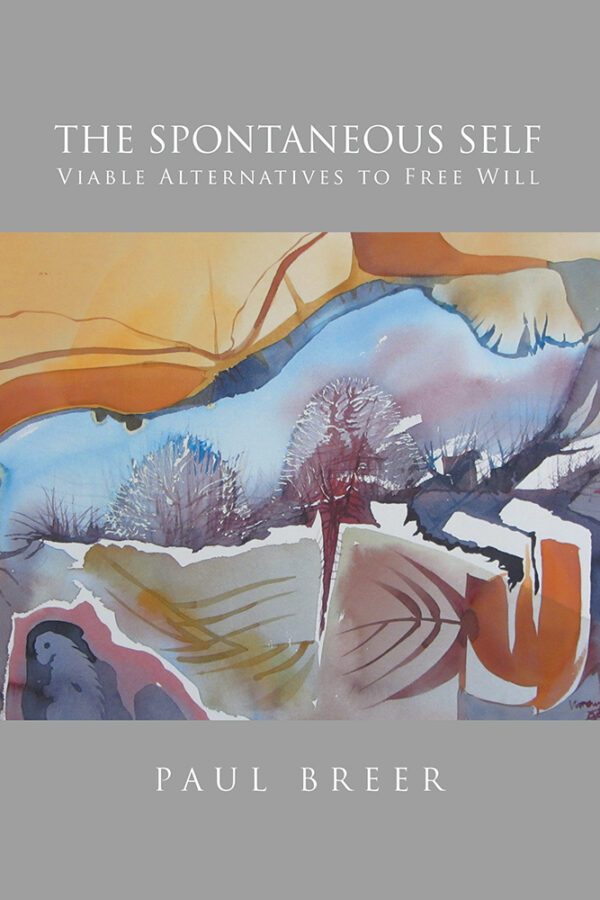 Many philosophers have argued that free will may be no more than a flattering illusion. Few have gone on, however, to spell out what life would be like without that illusion. In The Spontaneous Self, Dr. Breer explores the many ways in which our everyday experience is likely to be affected by giving up a belief in free will. Topics include guilt, pride, credit, blame, ambition, fear, identity, power, and love. His analysis of what we stand to gain and lose by changing our beliefs draws upon the results of an eight-year attempt to dispel the illusion of free will in his own life. The Spontaneous Self describes the cognitive-emotional techniques he devised for uprooting the illusion of free will and the personal transformation that followed when he put those techniques into practice.
"The book is written in an extremely honest and engaging style. It presents a remarkably detailed, thoughtful, and provocative challenge to our ordinary attitudes about free will. Whether or not one agrees with it, it deserves serious study."
—Eli Hirsch, Associate Professor of Philosophy,
Brandeis University
Paul Breer is a sociologist who has used his retirement to explore the broader issues of spiritual philosophy. The interest in those issues, namely enlightenment and the anatman philosophy of Buddhism, first took root decades ago, leading eventually to study at the Zen Center in Rochester, New York. In the years that followed, it remained in the background of a university career devoted to teaching and research. The years of meditating and reading that followed finally bore fruit with the publication of The Spontaneous Self in 1987, leading in time to the more recent work, Beyond Self-Realization, which represents a continuation of the ideas spelled out in the previous work. A third work in the series is currently being written; it is entitled Walk on Water! (subtitle: Miracles Made Natural) and draws on insights and discoveries detailed in its two predecessors. Breer currently lives in the mountains of Western Colorado…
The war wihttps://quantumdiscovery.net/wp-content/uploads/2023/01/9781959314936-cover-600×900.jpgth the Weevil takes on epic proportions as Will and his crew attempt to stave off a major alien offensive when three new and formidable opponents surface abroad and at home. Will's diplomatic skills fail him and drive him to be the aggressor. Reunited with Shanna and their daughter, Will has more to fight for than ever. The delicate balance between tactical king and daring warrior has been tilted, and Will must decide who can be saved versus who must be sacrificed before all is lost.
Michael, a resident of the Philadelphia area, can be found at conventions around the country. The Devil's Playground is the third of four novels in the Space Frontiers series.
Information on Michael's latest projects and appearances can be found on his website at www.fracturedtime.com.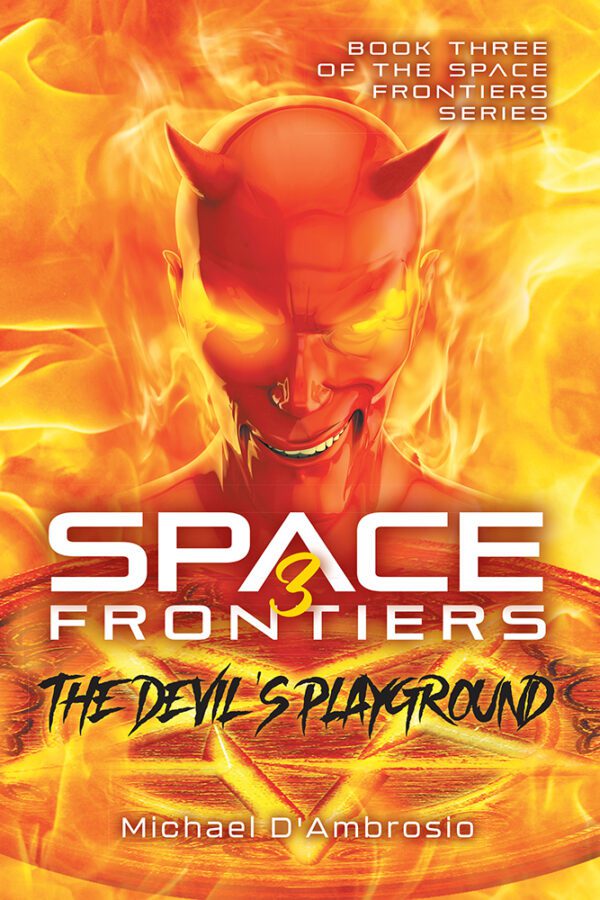 A revolt on Calamaar; the long-awaited Weevil invasion, and a dangerous new weapon set the stage for an explosive ending to the Space Frontiers series. Will and Shanna risk all to save their people and end the Weevil threat that has plagued them for years. What price will they pay to bring peace to their kingdom and return to normal life as parents? This could be their last ride in a shocking end that sci-fi readers will never forget.
Michael, a resident of the Philadelphia area, can be found at conventions around the country. The Galaxy of the Damned is the fourth and final novel in the Space Frontiers series.
Information on Michael's latest projects and appearances can be found on his website at www.fracturedtime.com.
Princess Pain (book one of the Pain series) is the next-generation adventure of Marina, the daughter of Will and Shanna, who is not happy with the outcome of things.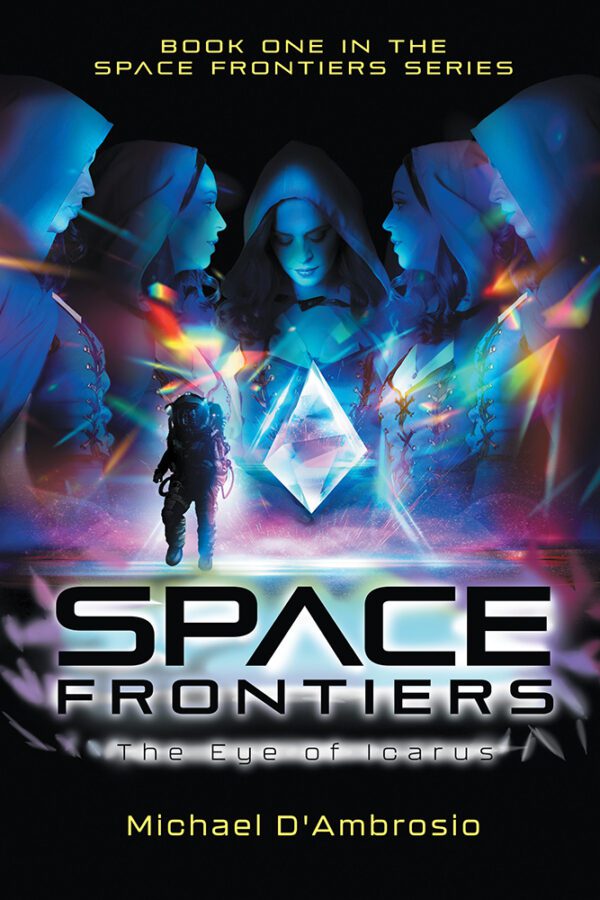 Will Saris, a recent graduate of the Space Fleet Academy, teams up with the owner of a supply depot and a princess to get revenge on a barbaric alien king and recover the mythical Eye of Icarus, which foretells future events through five Seers. Will's nack for tactical strategies leads his crew on the Luna C and his new friends to a double life as space raiders and Fleet personnel.
Will's life becomes more complicated when he falls in love with Shanna, whom he rescues from the alien king's prison. He learns that they have both descended from royal bloodlines and bestows additional responsibilities that they aren't prepared for. Their romance becomes an inspiration for others in their quest for peace.
Michael is a lifelong resident of the Philadelphia area and can be found at conventions around the country. The Eye of Icarus is the first of four novels in the Space Frontiers. Michael also writes screenplays, some adapted from his novels, and his goal is to see one of his projects on the big screen. Information on Michael's latest projects and appearances can be found on his website at www.fracturedtime.com.
To conclude, everyone's reading preferences are different and these book recommendations are just a few of the many great books available. No matter what type of book you choose to read, make sure it is something that you will enjoy and that it is age-appropriate. Reading should be an enjoyable and enriching experience, so take the time to find the perfect book for you.