In spite of criticism, Quantum Discovery has remained true to its author-supporting initiatives and objectives.
Quantum Discovery is tenacious in delivering results—excellent results!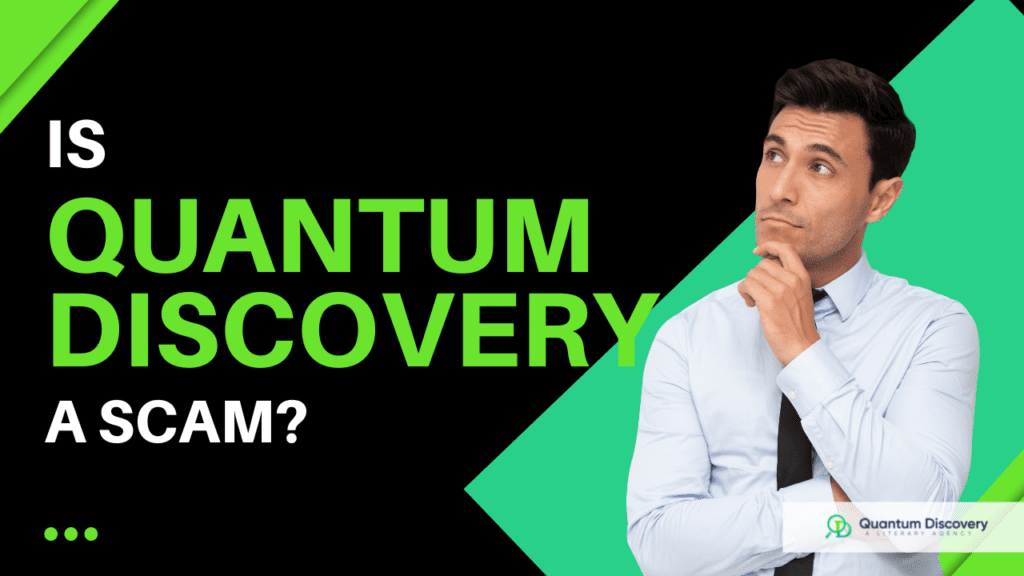 Even though we're halfway through 2022, Quantum Discovery continues to be embroiled in threads and conversations, branding the agency as a scam and one of the fraudulent publishing houses that successfully blackmail naïve writers/authors. Despite the fact that Quantum Discovery has released statements and comprehensive answers to these posts defending our company's validity and goal, there are still people who continuously bring up the matter, maliciously tarnishing our internet reputation.
Quantum Discovery is NOT a scam. It bears repeating since we'll never weary of saying it, Quantum Discovery is NOT a scam.
Since its founding, Quantum Discovery has been providing honest and dedicated service to its author clients. What began as a group of publishing and marketing professionals has expanded into a firm with a staff of consultants and specialists that offer a full range of publishing and book promotion services. It has received attention from a variety of publishing industry figures and institutions.
Quantum Discovery has collaborated with reputable persons and developed initiatives (People with Distinction with Benjie Cole, America Tonight with Kate Delaney, etc.). Throughout the years, Quantum Discovery has received positive feedback from a variety of company websites, which is evidence of its dedication and commitment to providing superior service.
The COVID-19 pandemic didn't deter Quantum Discovery from its mission to spread stories throughout the globe through its many initiatives and online book events. We did not cease our operations. Instead, it pursued alternative methods of author and book promotion.
Despite the pandemic's fear and concern, an increasing number of client-authors have placed their trust in Quantum Discovery. We responded by intensifying its book marketing effort and identifying new methods to enhance its book publishing services.
Quantum Discovery continues to get excellent feedback and has reached significant milestones in terms of services, management, and promotion of publishing sector unity. Despite the impediments that were put in, Quantum Discovery remained relevant and in demand. That's more than we can say about the individuals and organizations desperately seeking to bring our literary agency down.
Quantum Discovery will continue to serve its author clients with integrity and always have their best interests in mind as long as there are writers to market and tales worthy of readership.
Quantum Discovery will continue to deliver excellent and trustworthy service to all its clients, whether self-publishing authors or best-selling authors. We commit to continue enhancing its services and initiatives by using every input as a learning opportunity.
Quantum Discovery hopes to further strengthen its status as a dependable and trustworthy literary agency through its services, activities, and active engagement in a variety of reputable and prominent book events and publishing communities.