Do you like to read? Do you find it hard to choose the next book to read? The selection is never ending, so it can be hard to decide what to read. Well, if you're in this position then I have some recommendations for you.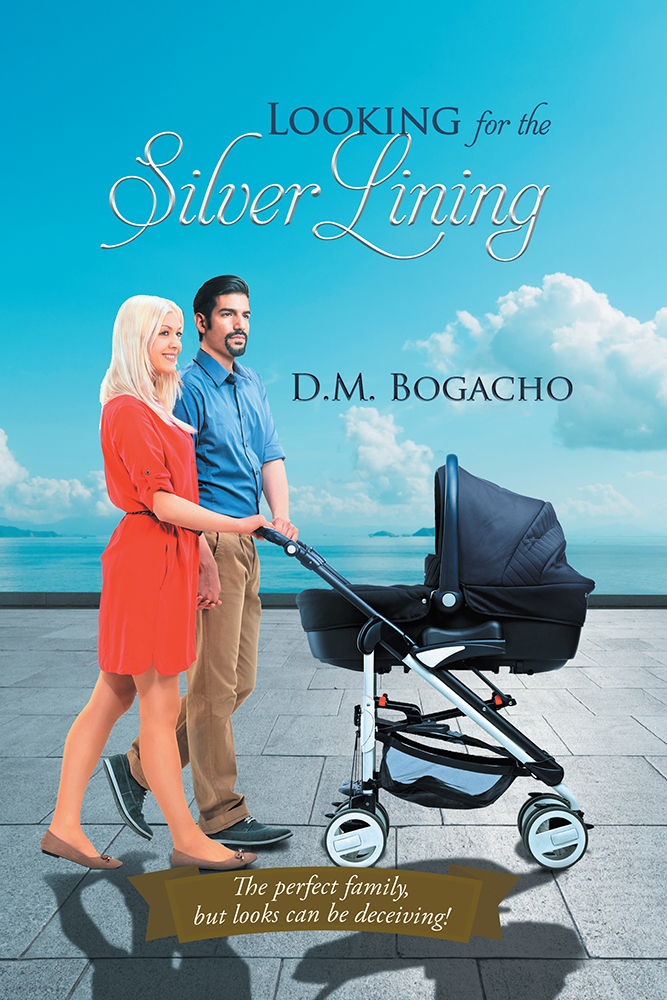 A story of love, loss, lies, and betrayals. It has you wondering what is coming next at every turn of the page during MacKenzie's struggle to find her six-month-old son, Johnny, who was kidnapped when she entrusted his safety to his father while she went on a two-day trip with a family member. MacKenzie soon discovers that she can't trust anyone, not even her family. Can she even trust the police?
Come hold MacKenzie's hand while she takes her journey through tragedy and secrets as she searches for her Silver Lining.
Will she find it?
This is a love story with a mystery twist and is truly a treat for all the book lovers out there and a must-read.
D.M Bogacho lives in a small town in New England. She is married and has two children and three grandchildren. Since she was twelve years old, she has been interested in writing and has written many short stories for her classmates. After she was married, she had to put her writing on hold while working full-time and raising two children. During those busy years of going to soccer games, basketball games—doing all the parent things—her dreams of writing were forgotten. After retiring a few years back, she discovered that she had a lot of free time on her hands and quickly realized that time was now on her side to make her dream of writing a novel come true.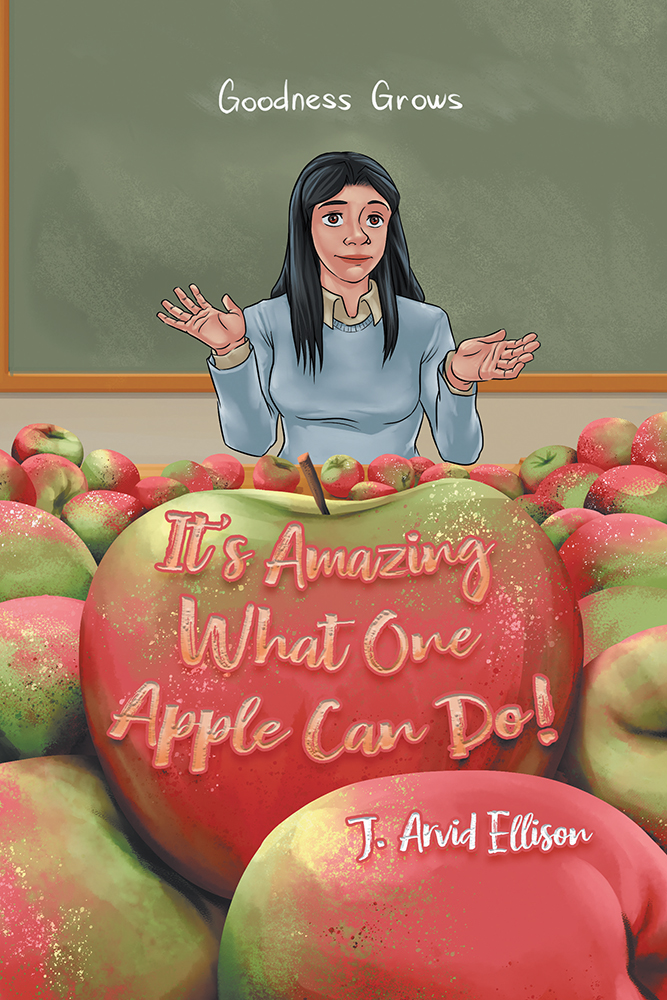 An enjoyable romp through exaggerated use of apple dancing, as children give to others out of the concept of "Goodness Grows." The teacher sets the example in the beginning.
Arvid Ellison is a retired U.S. Army Colonel. He attributes his love for storytelling to his Father, who made up stories in a dark tent at night while camping in the mountains of Colorado. He writes his stories today from a blend of fact, fiction, & Fun. He wants children to adopt the principles of examples in the stories. J. Arvid has written many books for all ages.
Callie Mason is one of the two main characters in this novel. She has left her hometown to find fame and fortune in New York City. She is a woman scorned and is healing from being heartbroken by her last love. She would not have guessed that during her day in the Big Apple, she would stumble upon a man whom she would dismiss and just another Joe, but would soon find out that he was not whom he said he was, but someone very different indeed.
Johnny Parker, the other main character, is trying to wine and dine Callie, and even though they would have only known each other for a short time, she is not so easily persuaded. He has set his sight on Callie and is doing all he can to win her over, but the effort to capture her heart may take some time. It is an adventure that can never be predicted with love, action, and suspense.
Virginia C Mckinley is an author of different genres. She is a novelist and also an author of poetry and inspirational books. Born in the Midwest, she achieved her Undergrad Degrees and also a Master's in Business Administration. It was her sophomore year in high school when her English instructor informed her that she had writing abilities.
She is an International Radio Evangelist and has been a person of faith most of her adult life. She has six adult children and grand and great-grandchildren. She is looking forward to doing a sequel to Heart of a Woman as her next endeavor.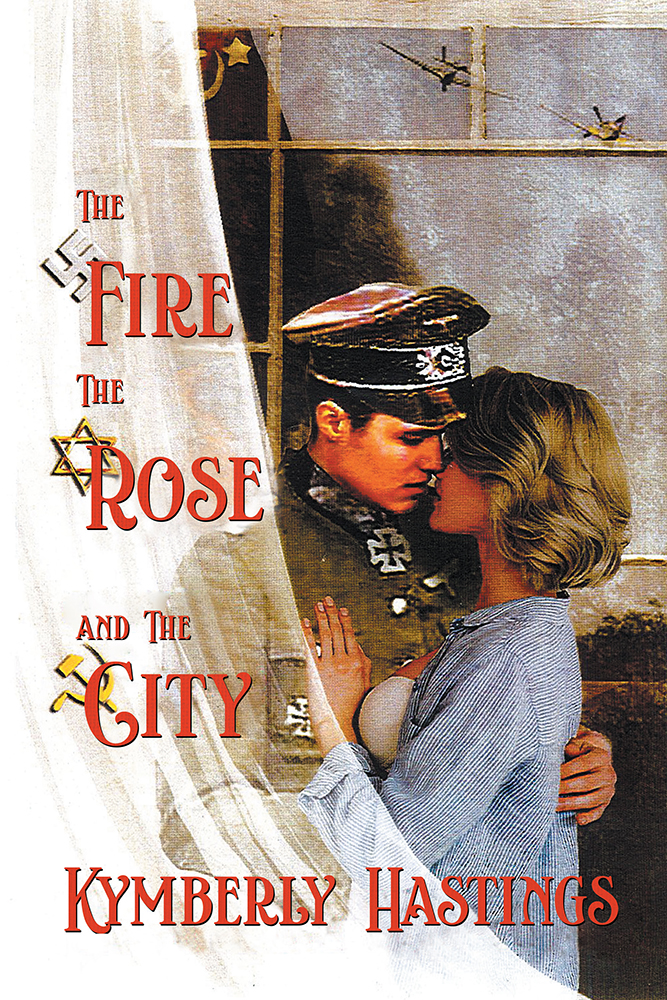 Forced into prostitution to service Nazis near the disintegrating eastern front, Bela Spiegel, an Aryan-looking Jewish girl, meets a Wehrmacht captain, Kurt Ulrich. Later, together in Berlin, they are sent on a secret mission to retrieve blueprints for a futuristic German weapon.
Hiding from the hordes of Soviet soldiers raping and pillaging the city, Bela and Kurt become lovers: crowding a lifetime of passion into just a few war-torn days.
Based on a romance believed to be true, the action and adventure have been fictionalized.
Kymberly Hastings, the author of ten historical and contemporary romances, tries to hide below the radar by writing under a pen name. She holds a bachelor's degree in theater and a master's in English. Over the years, she has taught school, acted in film and theater, written for newspapers and magazines, and done both modeling and teaching for John Robert Powers. However, writing novels and scripts is what she loves the most. A world traveler who has visited all seven continents, she currently resides in the U.S. with her husband, five dogs, and two cats. Hobbies include gourmet cooking and fashion coordinating.
Books are like the best friends that are always there for you. Books can be incredibly comforting companions, providing a source of both entertainment and knowledge. They can be a great way to relax and escape reality, while also helping to broaden our understanding of the world around us. It's no wonder why so many of us find such solace in a good book.