Are you interested in picking up some books that will challenge you and broaden your perspective? With these 10 books, you can delve into love, pain, action, and mystery.
About the Book
After years of playing the field, even though he was taught how to love a woman and to have successful mutual respect and joyous relationship by his parents, Johnny finally finds himself at a crossroads and must choose between three women that have changed the course of his life. He undergoes a lot of heartaches, patience, and endurance before he finds the woman that he would spend the rest of his life with.
About the Author
ROTONGER BURNS has written several plays that were performed by the congregation of the church her husband Pastors in Tyler, Texas. She has found serenity in creative writing. She credits her success to God, her two sons, and her husband who has always inspired her that gift would make room for her. 
Amazon: https://amzn.to/3AedHCE
Barnes & Noble: https://bit.ly/3hcbEsX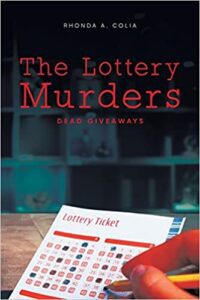 The Lottery Murders: Dead Giveaways by Rhonda A. Colia
About the Book
With a gun to his head, Rory Phillips had few options to think his way out of his situation. 'Make it look like an accident' were the intruder's instructions. Rory Phillips would die that night, never knowing his wife, Beth, was finally pregnant with their first child. They'd been trying for years and were told to adopt. If only he had listened to her instructions to just call the police and come home… If only. Everything was finally on the upswing in their life since they'd won the Florida State Lottery. He couldn't know that his murder was only one of many serial murders committed in the name of lottery winners. Seven insurance companies had formed a 'conspiracy' to murder lottery winners for 'legal' financial gain. If it hadn't been for Beth, Rory's widow, the story might have ended with his murder… but will she be able to make the police believe her before they kill her too?
About the Author
Rhonda A. Colia likes to write fact-based stories based on real-life truths. She educates while she entertains, and this particular story is close to her heart. She is a retired insurance agent, stockbroker, and mortgage broker. Years ago, her mother died suddenly, and the pension she'd spent over a decade building ended immediately and without warning. When she inquired about it, she was told it was invested in a 'straight life annuity' and that when the owner died, the insurance company was legally entitled to all the remaining money… not a beneficiary! She knew of this annuity practice but didn't know her mother had agreed to it. This practice continues to this day. This annuity option pays out the greatest regular installments, but the question must be asked, 'is it worth it?' when only the insurance company inherits the remaining money… no matter the amount.
Amazon:https://a.co/d/5aR9vmR
Barnes & Noble:https://bit.ly/3BR8DFV

About the Book
This collection of spiritual poems called If I Listen, I Can Hear (The Inspiration Within) was composed with a common theme. The concept that life is often difficult, but there is as much joy in life as we continue to grow in our struggles. Through these poems, it is easy to see the beauty of nature and the reality of life in a universe created by our God. This collection of poems gives the reader a sense of peace and a feeling that God is present. In the end, we must place our faith and trust in God. Each poem is full of inspiration and positive thoughts on the afterlife and Jesus. Those who enjoy uplifting Christian poetry may enjoy this piece. It may also be enjoyed by those who are experiencing difficult times and wish to read something to give them hope. I wrote these poems quite by accident, and I definitely feel God inspired me to write so to share with others.
This collection of poems gives the readers a sense of peace and a feeling that God is present.
About the Author
Ron spent a year as the Men's Assistant Basketball Coach at Southwestern Assemblies of God University in Waxahachie, Texas. Ron lives in Ennis, Texas, with his wife, Janet. Ron is a retired Health Inspector, and High School Health teacher and Basketball Coach. He is an avid golfer and plays his electric and acoustic guitar in his spare time. He loves to spend time with his grandchildren, Kristen and Dylan.
Amazon:https://a.co/d/32lJaYv
Barnes & Noble:https://bit.ly/3FNfmC3
The Dinosaur's Descendants by Mark Ellsberry
About the Book
STEVEN ANDREWS is an assistant professor of paleontology at Montana State University when he is recruited for a top-secret National Security Agency job-a mission so secret that not even the President of the United States is aware of it.
"|The most appealing aspect of this book is the concept of cross-temporal war. The possibility of armies from separate eras duking it out in situ should entertain fans of both the novelist Harry Turtledove and the J. J. Abrams shows Fringe. In the case of The Dinosaur's Descendants, humanity's complete lack of awareness of dinosaur capabilities is nearly fatal. Team T-REX doesn't even respond to any perceived danger of dinosaur time travel-they get astronomically lucky and run into it by accident."
Anna Call, Clarion Book Review
Amazon:https://a.co/d/9RALU8x
Barnes & Noble:https://bit.ly/3IkfGLs
What God Said To Dew in 2002 by D.E. Williams
About the Book
Many people have a difficult time accepting new ideas and philosophies, even though they truly want to be open-minded. In my observations of human nature, individuals tend to develop intellectually to whatever degree circumstance and desire provide, then many of us circle our faculties around the understandings we have gained just to get through our everyday lives.
To receive these words in earnest, each must let down the barriers that have been created in mind by ego, misinterpretation, and the physical stimulation of our material world. Feel these words and weigh the truth of each and every one of them while recognizing that there is still room in every person's life for enlightenment.
We have reached the period of our species' existence where each member, each and every individual, needs to recognize reality and face the responsibilities we as individuals have to truth. There are definitive choices to be made about the direction of our individual and collective actions. All life was created as a part of a system I consider divine. Humanity has numerous labels that are applied to the task of identifying this system. Labels like RELIGION, SPIRITUALITY, and NATURE. Have an open mind so that you can perceive the truth beyond the barrier of these labels.
Amazon:https://a.co/d/foPnDxI
Barnes & Noble:https://bit.ly/3GDuSAP

About the Book
When an American Jew, Daniel Birnbaum, learns his anti-Nazi, illegitimate son, Geir Gallen, has been drafted into the Wehrmacht and will be sent to the dangerous Eastern Front, he and his beautiful step-daughter, Hedy Ritter, get fraudulent German passports and come to Geir's aide.
Geir and Hedy are immediately taken with one another, so they marry before he leaves.
On the Eastern Front, Geir is wounded and, after returning to Berlin, becomes an undercover resistance fighter in Auschwitz. Hedy, a nurse, working in a hospital twenty miles away, stands by, if necessary, to back him up.
It's January 1945, and the Russians are five days away from Auschwitz … So, except for 9000 prisoners, the camp was evacuated, with the SS ordering those who remained killed. Geir, disguised as SS, vows to keep them safe… But will he be able to do it until the liberating Russians arrive? Then, something threatening and unexpected happens that leads him to a startling discovery.
The Citizen of Auschwitz is based on an unusual story a man I interviewed told me shortly before he died. He'd been conscripted in the Wehrmacht and believed it to be a true story. Although, the number of gaps in the story required the addition of some fiction.
About the Author
Kymberly Hastings, the author of ten historical and contemporary romances, tries to hide below the radar by writing under a pen name. She holds a bachelor's degree in theater and a master's in Englisl1. Over the years, she has taught school, acted in film and theater, written for newspapers and magazines, and done both modeling and teaching for John Robert Powers. However, writing novels and scripts is what she loves the most. A world traveler who has visited all seven continents, she currently resides in the U.S. with her husband, five dogs, and two cats.Hobbies include gourmet cooking and fashion coordinating.
Amazon:https://a.co/d/5fPeazT
Barnes & Noble:https://bit.ly/3ZwVQ5w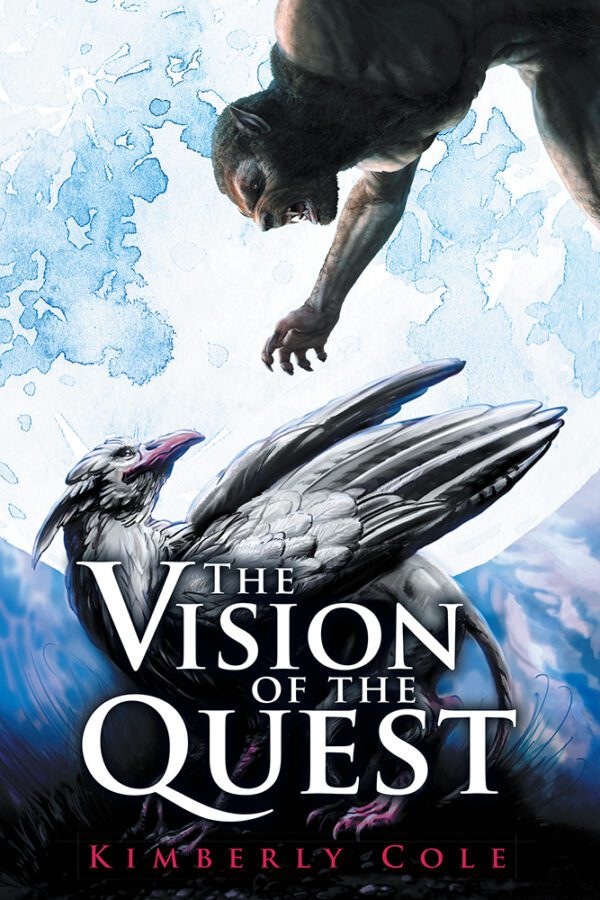 About the Book
The reality of the life that we live in facing our own darkness… and once her readers step into the light and look into a mirror and see glory from within, that there is light at the end of the tunnel, there is a hope within, and He is the King of kings! And He is what formed her into becoming a novelist.
About the Author
Kimberly Cole has a heart of touching others through her stories, too, bringing hope and shining light in one's heart in a hurting world.
She soon learned in life there are many challenges but that love conquers all…where a king fights to keep his throne safe from the wickedness of a Sir Bronze Pierce and his hordes of unearthly beasts. A world of good versus evil. Stepping into portals of the past of make believe and portals of the now…is it fiction or is it reality?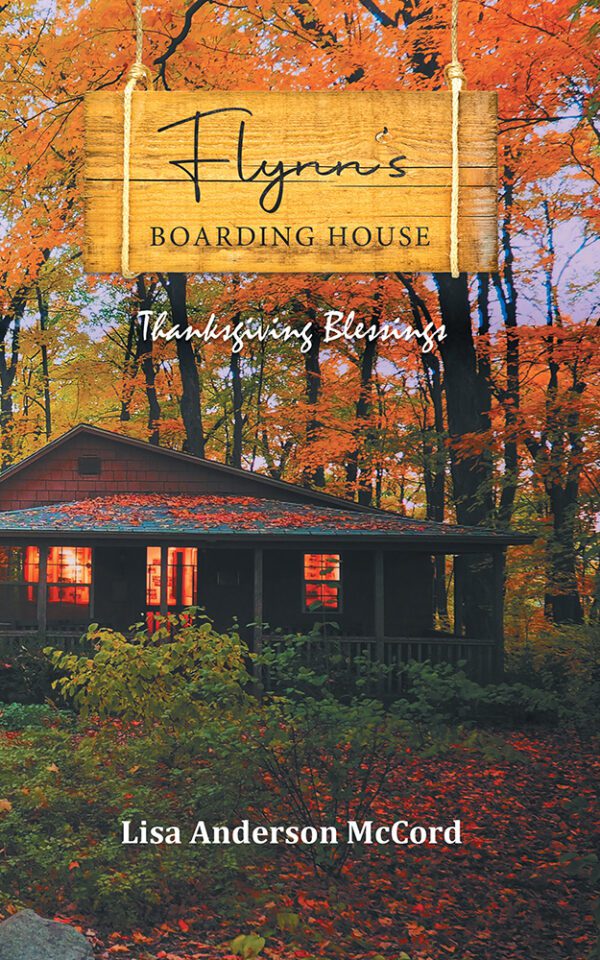 About the Book
In the quaint little town of Munising, Michigan, a man of Greatness comes to call. Joshua Davidson walks into town one calm November evening, where we are introduced to a cast of characters beginning at Flynn's Boarding House and spreads out to the community of friends that you can only find in the warmth of a small town.
Come join them for a cozy cup of tea at the Novel – Tea – Nook Book Store. Have a home-cooked meal at Jenny's Diner. Take a peek into Harry's Hardware to check out Josh's new carpentry shop. Finally, stop by Flynn's Boarding House, the best establishment in town.
Discover the mystery of this new man and the answers to everyone's questions:
Who is this easy-going man? Why is he here? What's the deal with that handshake.
About the Author
Lisa Anderson – McCord: I have a bachelor's degree in criminal justice and Parks and Recreation Administration. I consider myself the Queen of part-time jobs. All of which led me to what I love, Teaching. I've been teaching English as a Second Language for the past 25 years at McHenry College for adults. As an extension of the college, I've taught all over Mchenry County, Illinois, as well as the McHenry County Correctional Facility. I started my own business teaching English to students in factories in McHenry and in Elk Grove Village, Il. I have four amazing children and a son-in-law. I have been happily married for 41 years to a very supportive husband. We have a very energetic and communicative dog named Fritz Bean.