Quantum Discovery is a literacy agency offering quality services for authors who want to capacitate the potential of their books.  Highlighting our mission, we always want to emphasize the fullest potential of our authors. Create a haven of confidence for aspiring writers to deliver the prowess of their talents.
Our growth as a service provider company comes from the feedback of our clients. It is an honor to receive several testimonies from our authors as they walk with us through their publishing journey. One of the new testimonials we received is from Kurt Dyer, the author of the book entitled "Brunswick."
Kurt Dyer sends us a video testimonial about how he highly recommends our services as a literary agency. In his journey of becoming a self-published author with his book "Brunswick." He highlights how he communicated well with one of our literary agents. Who always valued the importance of building a good rapport with the authors. Our literary agents never fail to have an eye for an author's potential to grow their careers through their excellent books.
Receiving testimonials from our clients about their experiences with us, either positive or negative, will always be helpful for our success. We celebrate and continue our excellence by receiving positive feedback from our authors. On the other hand, negative feedback will serve as a lesson for us and something we can work on for improvement.
Check out the video testimonial of Kurt Dyer on the homepage of Quantum Discovery's website.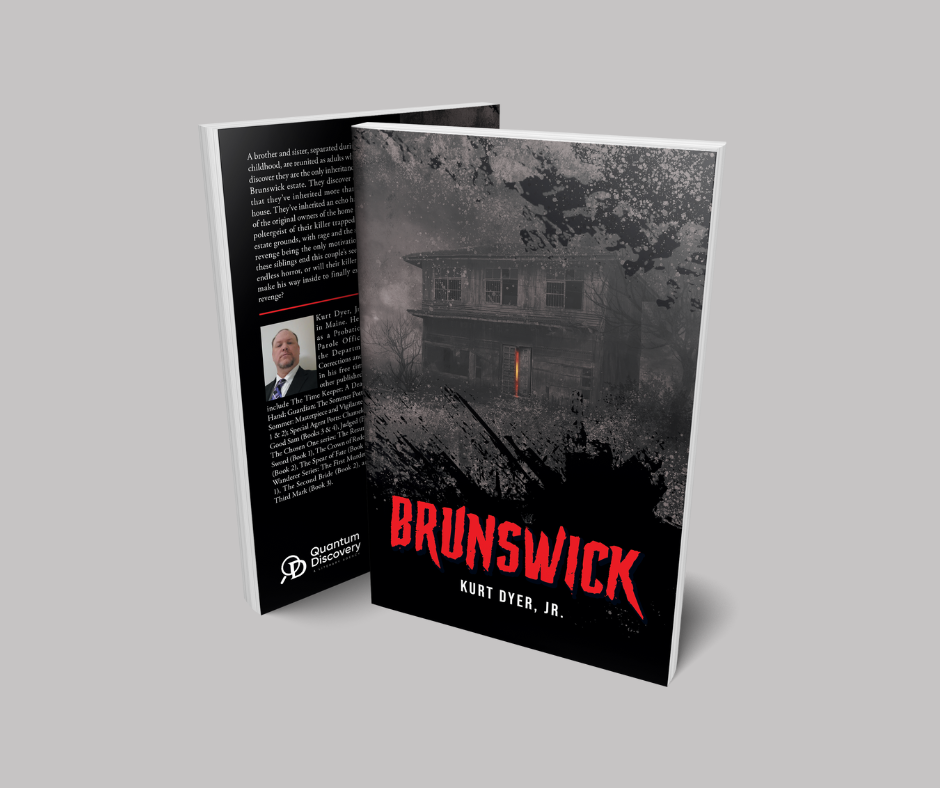 Brunswick is a written craft from Kurt Dyer's humble passion for writing. Especially during his free time as a Probation and Parole Officer. The story is about two siblings who own an estate inheritance that contains the horrors and thrills inside. This book will surely captivate the readers who love reading under the thriller book section. 
Grab a copy of Brunswick by Kurt Dyer now!